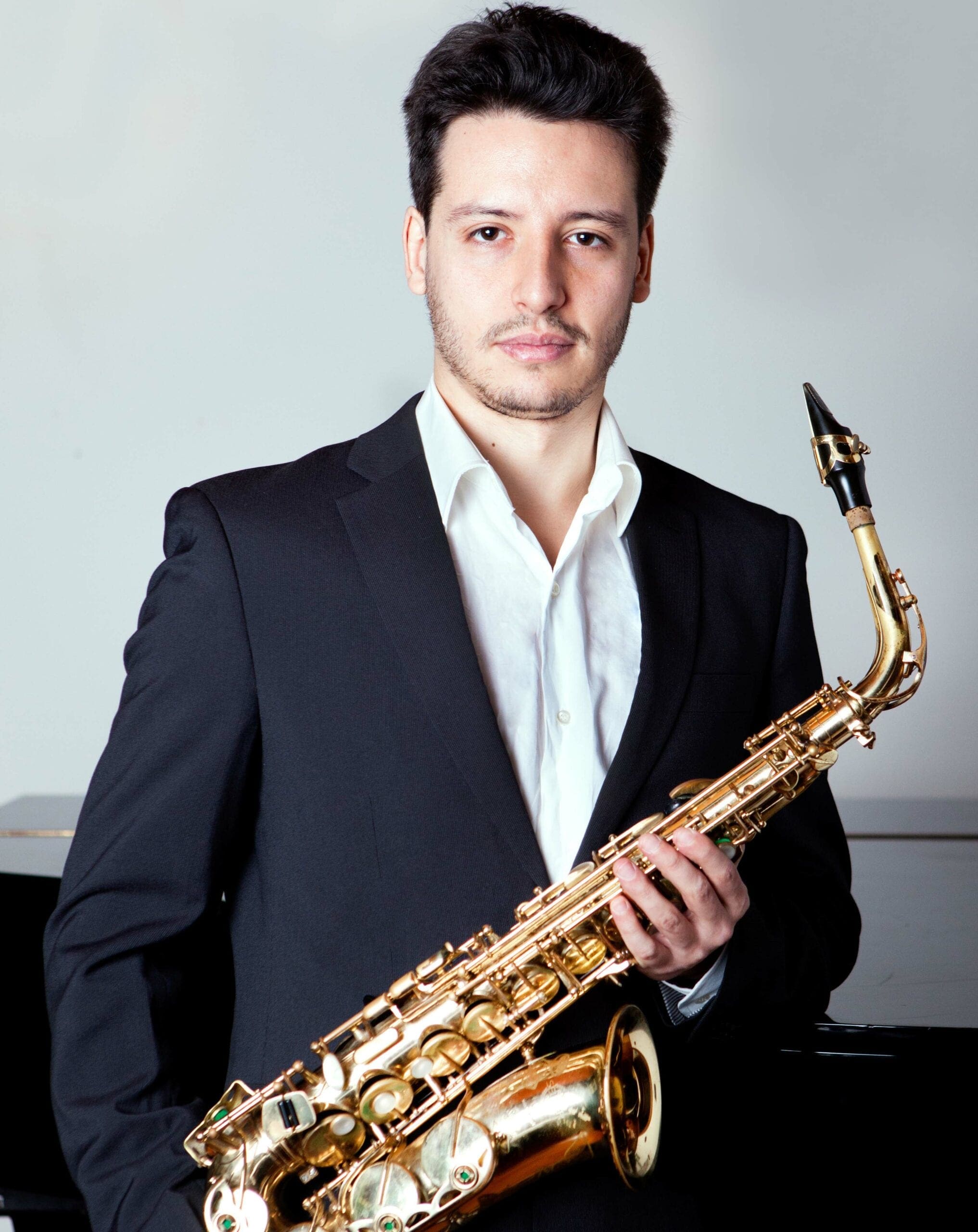 Artist's Favorite Rousseau Mouthpieces
Biography:
Andrea Mocci started his music studies since he was six, graduating with the highest honors in Saxophone and Chamber Music at the conservatories L. Canepa in Sassari and G. Verdi in Milan.
At the same time, he also studied composition and jazz, which led him to perform in several festivals in major European cities (Gent, Dublin, Brescia, Helsinki, Tallinn, Vilnius, Belgrade, Lisbon, Montpellier, Dortmund, Tilburg, Brussels, Strasbourg)
His main inspiration comes not only from the high example given by many classical saxophone masters, such as E. Rousseau, J.M. Londeix , A. Bornkamp, M. Marzi, P. Portjoie, C. Delangle, Quatuor Habanera, but also from big names in jazz music such as D. Liebman, B. Mintzer, M. Brecker, and at last J. Carter.
Andrea Mocci has won several national and international competitions as a soloist and as a musician in chamber ensembles. Please find below some of the competitions he has participated in and won:
Premio delle arti 2007, Ministero dell'Università e della Ricerca – Italia, Premio Città di Treviso, Concorso del Lago di Como – città di Bellagio, Concorso "Rospigliosi" – Lamporecchio, Concorso Nazionale di Esecuzione Musicale "Città di Piove di Sacco", Premio Crescendo – Firenze.
He made his debut as a soloist in Milan in 2011 with the execution of Scaramouche, suite for saxophone and orchestra by D. Milhaud, in the prestigious Sala Verdi of the Conservatory.
Being in first line for the promotion and diffusion of new music, he closely works with composers. In fact, so far this intense collaboration has led to the birth of about 13 new compositions dedicated to him for saxophone solo, saxophone and piano, saxophone quartet, saxophone with electronics, mixed ensemble with saxophone.
He has often collaborated as a soloist or an orchestral with many italian orchestras (Orchestra G. Verdi di Milano, Orchestra del Teatro Olimpico di Vicenza, Orchestra del Teatro di Trieste, Divertimento Ensemble).
His projects are fully focused on a concertistic, discographic and educational-musicological activity.
More in details, with the "Duo Vagues" featuring Megumi Nakanomori at the piano and particularly with the Vagues Saxophone Quartet, there is a work in progress in recording and musicological productions on historical repertoire and the New Music.
He studied with Gilberto Serembe at the Italian Conducting Academy and graduated in 2019.
He is saxophone professor for ISSM "Vecchi-Tonelli" of Modena, Conservatory of Music "G.P. da Palestrina"of Cagliari, Conservatory of Music "F. Boniporti" of Trento and Riva del Garda, Italy.