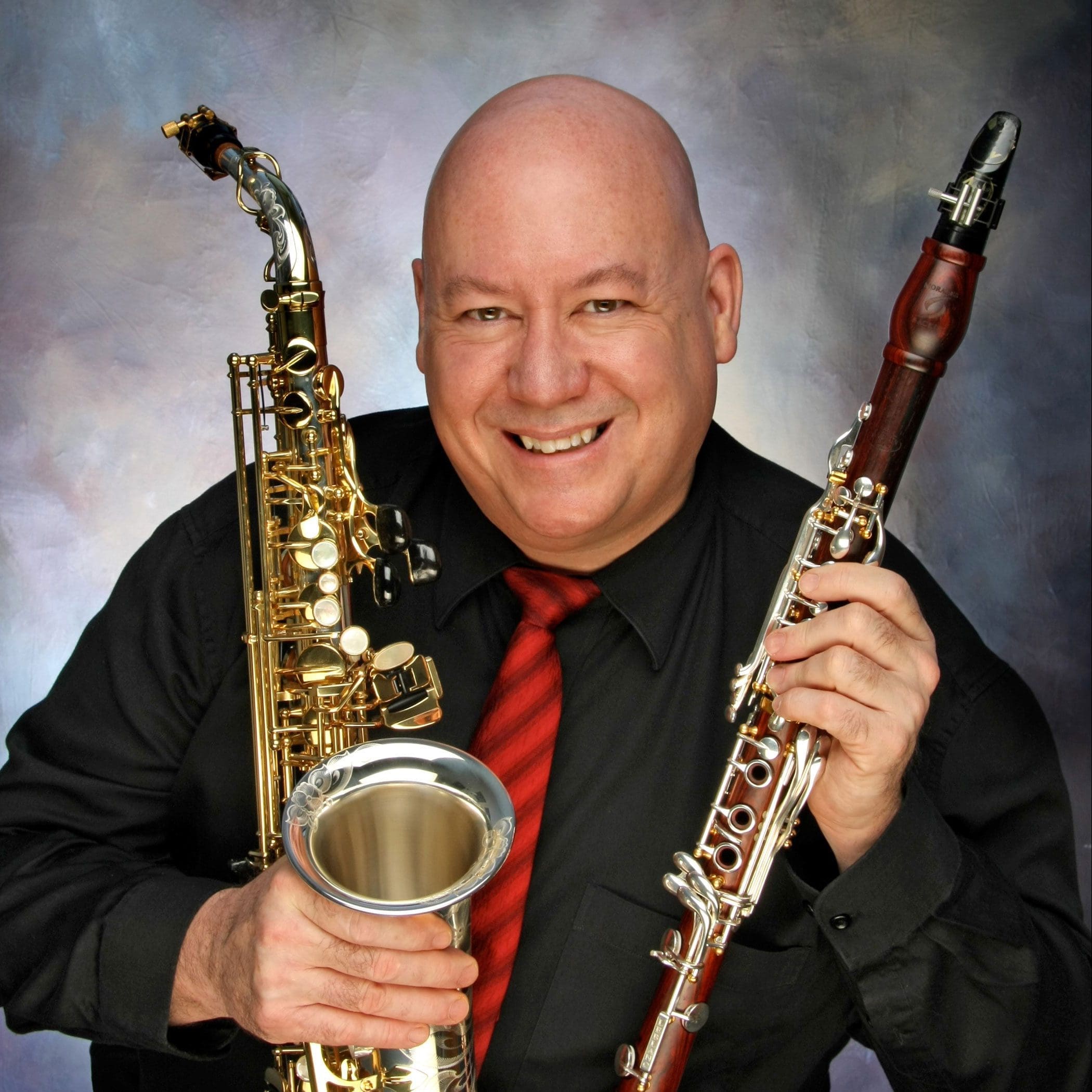 Artist's Favorite Rousseau Mouthpieces
Biography:
Chuck Currie performs with the Vancouver Island Symphony, the Pacific Symphonic Wind Ensemble, Amici Musica, Sax Noir sax quartet and Pacific Blackwood bass clarinet quartet.
Mr. Currie is a Rousseau, Chedeville, JodyJazz, Vandoren, Backun Canada, and Conn Selmer artist-clinician performing on Backun Lumiere Clarinets, Selmer Privilege Bass Clarinet and Yanagisawa Silver Sonic Saxophones.
He has performed at Canadian Music Educator Association conventions, World Association of Bands and Ensembles conferences, North American Saxophone Alliance conferences and at International Clarinet Association Clarinetfests. A reviewer of the opening concert of the Vancouver 2007 International Clarinet Association Clarinetfest reported "he did an absolutely amazing job of interpreting the bass clarinet solos in Frank Ticheli's Blue Shades. Never have I heard a bass clarinet shape and bend notes like that…what amazing projection."
He teaches at St. George's School and his own Sax Noir Studio, and conducts clinics throughout British Columbia. Students have successfully auditioned for national and international ensembles and schools of music.
His articles on pedagogy and equipment have been published in Clarinet & Saxophone Magazine, Canadian Winds, the BC Music Educator's Journal and the BC Band Journal. He is a Canadian Champion for Music Education, a spokesman for the Coalition for Music Education.
Additional comments from Chuck:
"The 50th anniversary of Rousseau Mouthpieces has stimulated a great gift to Alto Saxophonists and their audiences.
Jody Espina has created the ER50 Classic and ER50 Custom as tributes to Dr. Rousseau using his proprietary Chedeville CHR rubber. I found the Rousseau NC4 mouthpiece already produced by Jody to be neck and neck with the amazing Chedeville RC3* I've been playing for a few years…but I am so addicted to the dark warmth with a hint of grain from the Chedeville rubber that I stayed with it, and told Jody he made the two greatest classical alto mouthpieces in the world.
Now Jody makes the top four (including the ER50 Custom), and the ER50 Classic is my number one. It has all the great attributes of the Chedeville sound, but the design including the most gorgeous rails and perfect baffle, along with a heavy gold plated brass band on the shank yields an even sweeter burnished ringing tone. The pure warm ringing resonant classical tone exemplified by Dr Rousseau is amazingly easy to achieve.
It's simply the most beautiful and flexible classical saxophone mouthpiece of all time. I studied with two of Dr Rousseau's favourite students and participated in 10 yearly master classes with him, and every time I put this mouthpiece on I feel we are honouring his legacy."