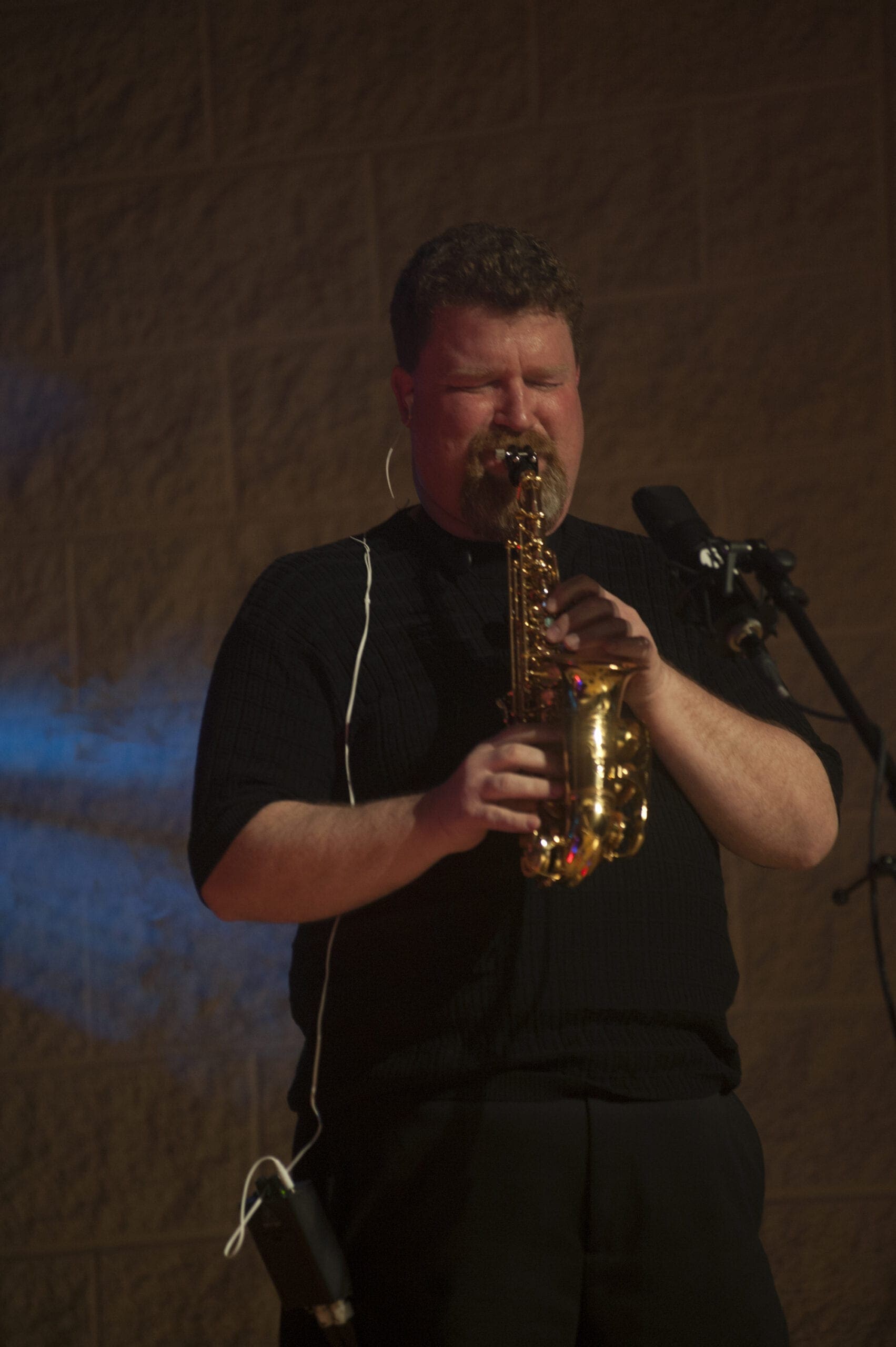 Artist's Favorite Rousseau Mouthpieces
Biography:
Dr. Farrell Vernon is Associate Professor of Saxophone & Jazz Studies at IPFW, a 20 year veteran professor. Dr. Vernon taught Saxophone & Jazz Studies at Southeastern Louisiana University, James Madison University, and the University of Northern Colorado. Vernon holds degrees from Indiana University, University of Denver, and University of Northern Colorado. Vernon's research is between jazz and classical. He was named Blues/Pop/Rock Instrumental Soloist by Down Beat Magazine in 1998, 1999, and his UNCO combo won this category in 2000. Vernon's jazz recordings include: Introducing PFW's Faculty Jazz (2020), Alive XVI, XVII by UNCO's Lab One, Standard Faire by Rhonda Lehrman, and Homecoming. Vernon has performed with many jazz elites: ie. Louis Bellson, Ernie Watts, Bobby Shew, Kevin Eubanks, Denis DiBlasio, Al Jarreau, Arturo Sandoval, Manhattan Transfer, Ray Charles, Linda Ronstadht, and many others.
In the classical arena, Dr. Vernon has performed at numerous NASA conferences, and World Congresses in Minneapolis, USA; Bangkok, Thailand; St. Andrews, Scotland; Strasbourg, France; and Zagreb, Croatia. Additionally, he has performed in Monte Carlo, Monaco; and Rome, Italy. Recently Dr. Vernon was named Region V Director for the North American Saxophone Alliance, replacing James Kasprzyk of the Chicago Saxophone Quartet. His classical CDs include three sopranino releases: Convergence, High Notes, and The Forgotten Saxophone, as well as The Music of William Schmidt with the Sempre Saxophone Quartet on alto. His 2013 sopranino saxophone release, Convergence, was chosen as "CD of the Month" in the Austrailan Clarinet and Saxophone Magazine. All three of Vernon's sopranino CDs received excellent reviews in the Saxophone Journal. Vernon has 50+ arrangements and compositions listed with Dorn Publications.