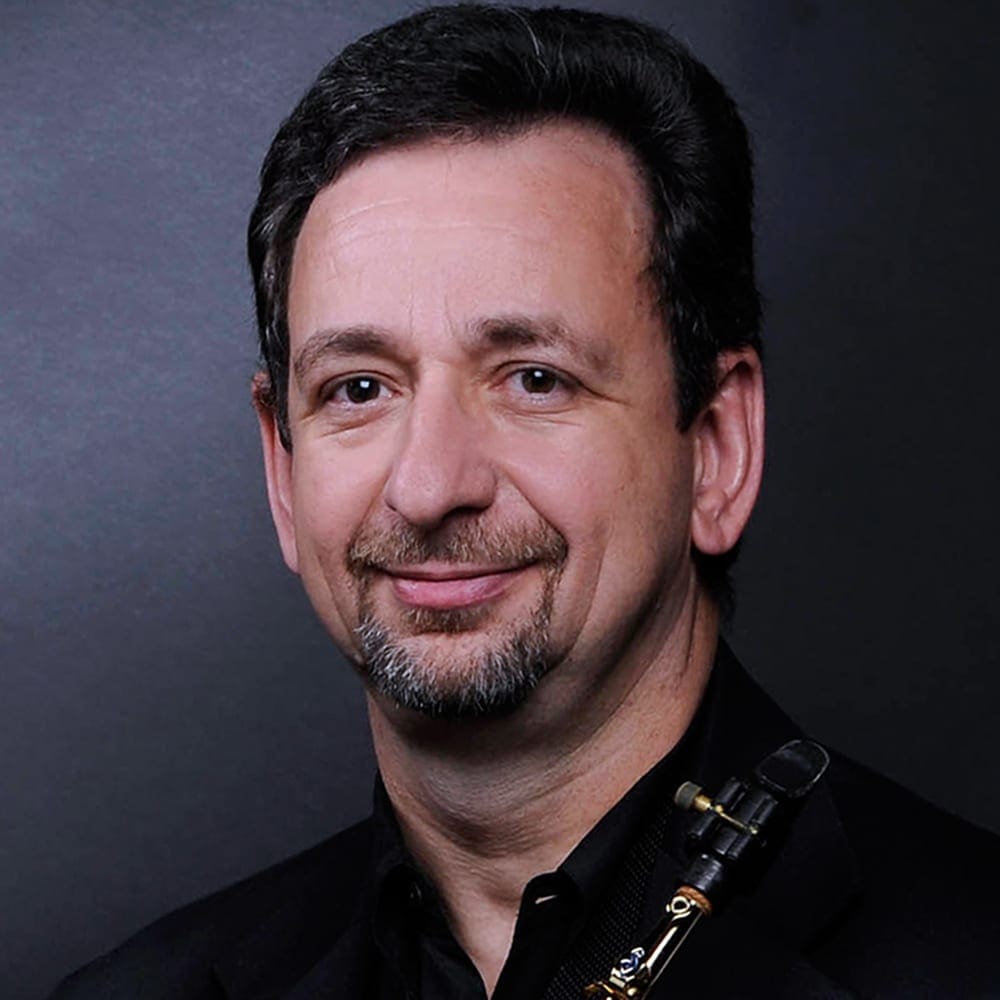 Artist's Favorite Rousseau Mouthpieces
Biography:
Frank Bongiorno is Professor of Saxophone and Chair of the Department of Music at the University of North Carolina Wilmington where he has taught saxophone, as well as jazz studies since 1982, and is the Director of UNCW Summer Jazz Workshop. During his tenure at UNCW, his saxophone as well as jazz students have received national and international recognition by such organizations as Down Beat magazine and Jazzfest USA, among others, and he has been recognized for his contributions to teaching at UNC Wilmington receiving the 2006 J. Marshall Crews Distinguished Faculty Award, the UNCW 2010 Distinguished Teaching Professorship Award, and the 2011 North Carolina Board of Governors Award for Excellence in Teaching.
As an active performer, and clinician throughout the United States and abroad.  Bongiorno's solo compact disc recordings include the critically acclaimed Classic Saxophone, Classic Saxophone, Vol. 2: Musica da camera, and Images, as a member of the Ryoanji Duo. He has also recorded a jazz play along CD of original jazz compositions, a master class CD on learning to improvise using transcriptions for Jazz Player Magazine, a saxophone vibrato master class CD, and two recently released sets of master class duets published in the Saxophone Journal.  Other performing credits include performances as a supporting musician for pop artists, such as the Four Tops, Kenny Rogers, Frankie Vallie, Johnny Mathis, as well as part of the sound track for the movie, Chasers.
He has numerous publications including saxophone transcriptions of "Classical" music, original compositions for jazz combo, paper presentations, as well as over 200 articles and reviews.  He has been featured in a front cover interview of the January/February 1993 issue of the Saxophone Journal and is listed in the International Who's Who in Music, Seventeenth Edition and the Outstanding Musicians of the 20th Century.
Audio