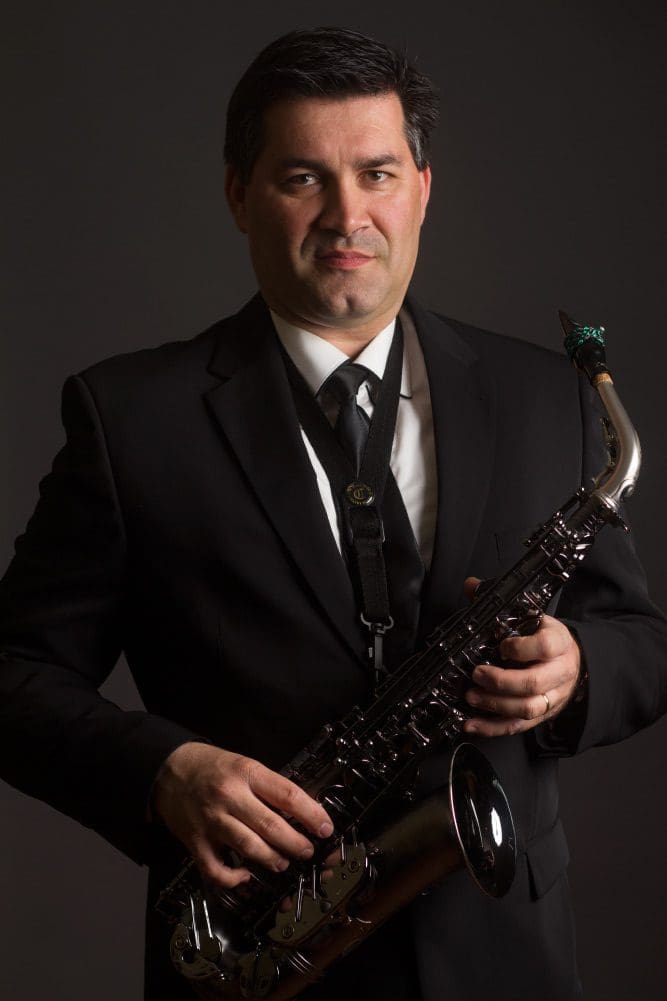 Artist's Favorite Rousseau Mouthpieces
Biography:
Nuno Miguel Silva – Portuguese Conductor, Professional Saxophonist and Teacher
Born in Lisbon in 1975, Nuno started playing saxophone at a very young age. He studied saxophone at Lisbon's National Conservatory with Vítor Santos and obtained his degree in saxophone at ISEIT in Portugal under the guidance of Mário Marques. He is currently finishing a degree in orchestral conducting from the Spanish Royal School of Music Escuela de Dirección de Orquestra Maestro Navarro Lara.
As a lifelong learner, he has attended saxophone masterclasses with Rui Gabriel, Alberto Roque, Mário Marques, Claude Delangle, Jean-Yves Fourmeau and his saxophone quartet, Henk Van Twillert and the quartet Amsterdam, Fernando Ramos, Mário Marzi, Gino Samyn, and Frederick Basquin.
Nuno studied jazz saxophone with Pedro Moreira and João Moreira. He has participated in conducting courses with Antonio José Manuel Brito, Alberto Roque, Sir David Whitwell, Robert Houlihan, Mitchell Fennel and Felix Haustvicht.
He currently resides in Portugal where he teaches at the Music Conservatory Choral Phydellius, at the Conservatory Jaime Chavinha (CAORG), at Vitorino Matono's Music Institute and at the Conservatory Sons e Compassos (Sintra).
As a professional saxophonist, Nuno Miguel Silva has played with the Portuguese Air Force Band, the Portuguese national orchestra "Os Templários", and in 2000 he joined the Symphonic Band of the Portuguese Public Security Police (P.S.P) where he currently plays.
He has performed his own musical projects all over the world including Kompass (Saxophone and Piano), Saxacordeon (Saxophone and Accordion), CannonSax (Saxophone Duo), and SaxOrgEnsemble (Saxophone and Organ).
Nuno Miguel Silva has premiered several pieces from composers such as Alex Poelman, Ali Ben Sou Alle, Antero Ávila, Carlos Marques, Edson Beltrami, Jérôme Naulais, Jorge Salgueiro, Liduino Pitombeira, Nuno da Rocha and Paul Wehage. He worked closely with these composers to help contribute to the growth of the contemporary saxophone repertoire.
He is an endorser for EGR ligatures, Forestone reeds and now he proudly adds Dr. Eugene Rousseau's mouthpieces to this list.