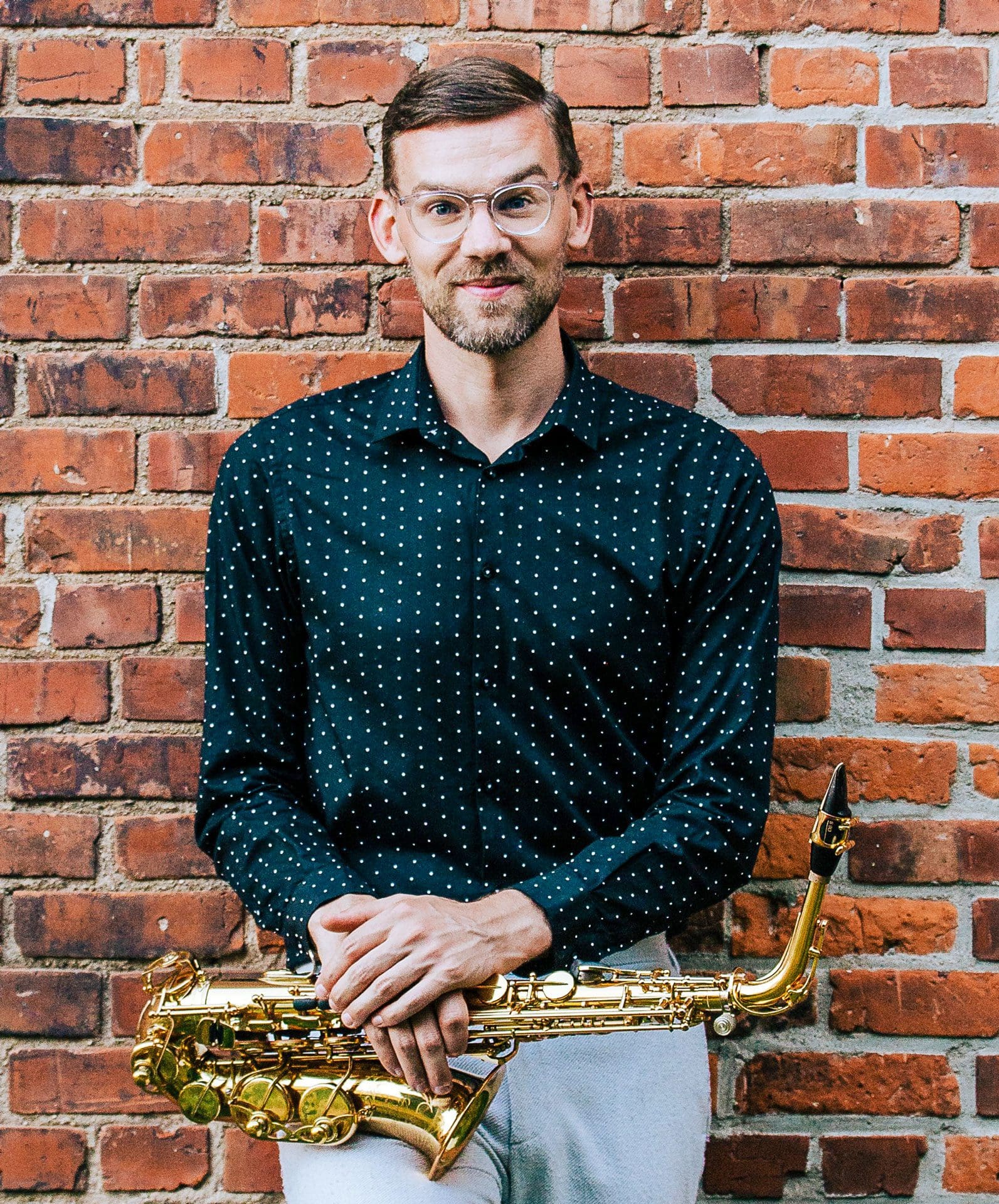 Artist's Favorite Rousseau Mouthpieces
Biography:
American saxophonist, Nathan Mertens (he/him) currently serves as the Teaching Assistant Professor of Saxophone at the University of Arkansas. As an active soloist and chamber musician, he has performed recitals in Japan, South Korea, Thailand, Croatia, Bolivia, the United Kingdom, and throughout the United States. He has performed as a soloist with orchestras including the Busan Philharmonic Orchestra, Hastings Symphony Orchestra, The University of Texas Symphony Orchestra, and the University of Arkansas Saxophone Ensemble. Mertens' orchestral experience includes performances with the San Antonio Symphony and the Omaha Symphony. In competition, he was awarded Third Prize in the 14th Kurashiki International Saxophone Competition, Second Grand Prize in the North International Music Competition in Sweden, and has been a finalist for many national competitions.
Previously, Mertens lived in Tokyo, Japan as a Monbukagakusho Research Scholarship recipient with the Japanese Ministry of Education, Culture, Sports, Science, and Technology. As such, Mertens was the first American Saxophonist to formally study in Japan. Realizing that awareness and access to Japanese music were lacking in the West, Mertens created the Japanese Saxophone Database, a resource to connect the rest of the world with all things saxophone in Japan. While in Tokyo, he performed with the Kunitachi Saxophone Ensemble, the Japan Saxophone Orchestra, Marie Kikuchi, and Emi Kondo.
As an advocate for new music, Mertens has commissioned and premiered works by composers including Lucy Armstrong, Akiro Ito, Sachie Kobayashi, Andrew Boss, Rob Buckland, and Zach Browning. He has premiered these works with many ensembles across the globe at the World Saxophone Congress, North American Saxophone Alliance Conference, and other concert venues. Most recently, he commissioned Anthony Greene for a work entitled, "kWEe(a)r(e)," which centers around celebrating and uplifting queer identities.
As a clinician, Mertens has been a guest artist at institutions including the Conservatorio Plurinacional de Música, Oklahoma State University, South Dakota State University, Texas A&M International University, and will be at the University of Texas-San Antonio and UCLA this upcoming year. He has also worked with high schools throughout the Midwest and Texas. Mertens previously taught at Hastings College, Saxophone Academy Austin, Longhorn Music Camp, and The University of Texas at Austin.
Mertens studied at The University of Texas at Austin – Butler School of Music, Hastings College, and Kunitachi College of Music, with Stephen Page, Debra Rhodes, and Masato Kumoi, respectively. Mertens is a D'Addario Woodwind Artist, a Yamaha Performing Artist, and a Rousseau Artist Endorser, and performs exclusively on these products.