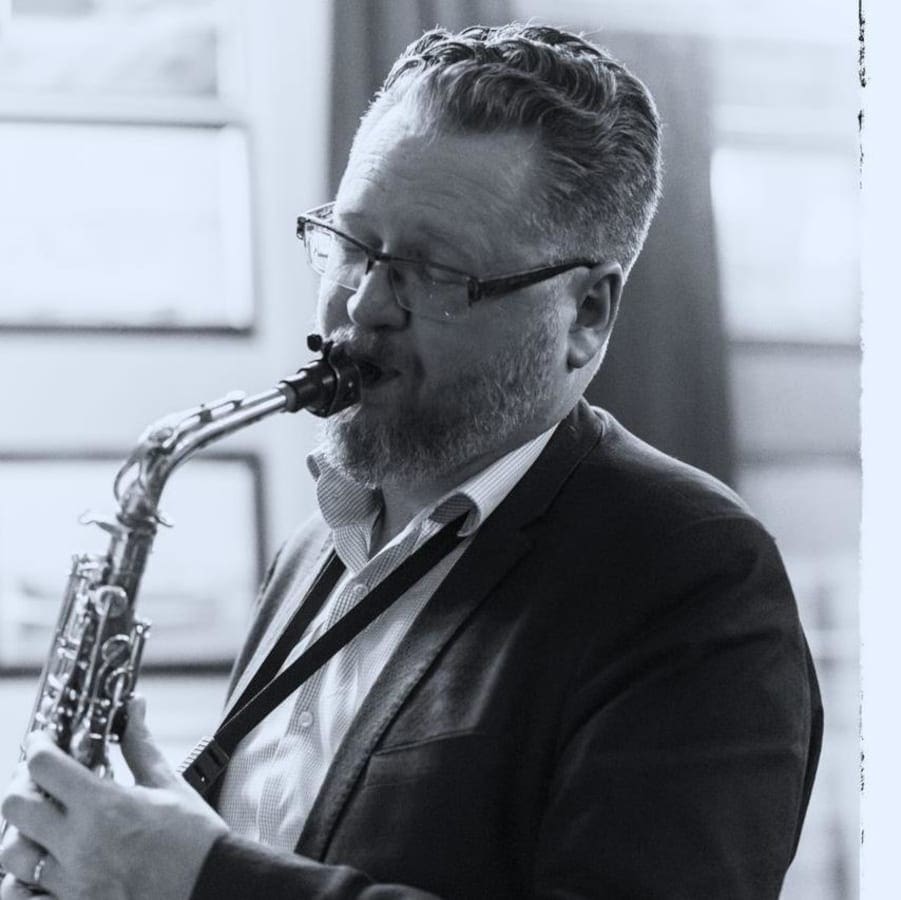 Artist's Favorite Rousseau Mouthpieces
Biography:
Sigurdur Flosason (born 1964), one of Iceland's most prominent musicians, has been active on the Icelandic jazz scene since the early 1980's. While jazz is his main focus, his activities have also touched upon many other kinds of music. Sigurdur studied at The Reykjavik College of Music and graduated in 1983 with a Performance Diploma in classical saxophone. Further studies at Indiana University in the U.S. where he earned a Bachelor's degree in 1986 and a Master's degree in 1988, in both jazz studies and classical saxophone. At Indiana he studied with jazz education guru David Baker and leading classical saxophonist Eugene Rousseau. Sigurdur continued his studies with George Coleman in New York during the winter 1988-89. Since returning home from his studies in the U.S. in1989, Sigurdur has emerged as one of the nation's most active jazz musicians, performing frequently at home and abroad. He has recorded over 30 CDs with a wide variety of jazz music; everything from his own compositions and jazz standards to experimental music and improvisational solo performances with the Icelandic Symphony Orchestra, the Swedish Norrbotten Big Band and some of Iceland's leading choirs. Sigurdur is a driving force and frequent conductor of the Reykjavik Big Band and a founding member of the Icelandic Saxophone Quartet.
Sigurdur has been much involved and influential in music education in Iceland. From 1989 to 2017 he was head of the jazz department at Tónlistarksóli F.I.H, Iceland's first jazz school. Since 2019 he's been head of jazz and popular music at The Iceland University of the Arts. Sigurdur has given numerous courses, clinics and workshops in Iceland and abroad, as well as working extensively for the Icelandic ministry of education on curriculum for Icelandic music schools. Furthermore, Sigurdur has been instrumental in promoting jazz music in Iceland by organizing concert series and festivals.
Sigurdur Flosason won 1st price in the American Hoagy Carmichael composition competition in 1987 and was a finalist in Europe Jazz Contest 1990. He was nominated for the Nordic Council's music price in 2000 and 2003 and he is a eight times winner of the Icelandic Music Awards, alternatively for jazz record of the year, jazz composition of year or as jazz performer of the year. Sigurdur Flosason was City Artist of Gardabaer, Iceland in 2005. He was nominated for the Danish music awards in 2011 for Land&Sky, a double CD and compositional cooperation with Danish singer Cathrine Legardh released on the Storyville label.
Sigurdur Flosason is a Rousseau Mouthpiece Artist Yamaha artist, and promotes Silverstein ligatures. He records for both Dimma Records in Iceland and Storyville Records in Copenhagen.