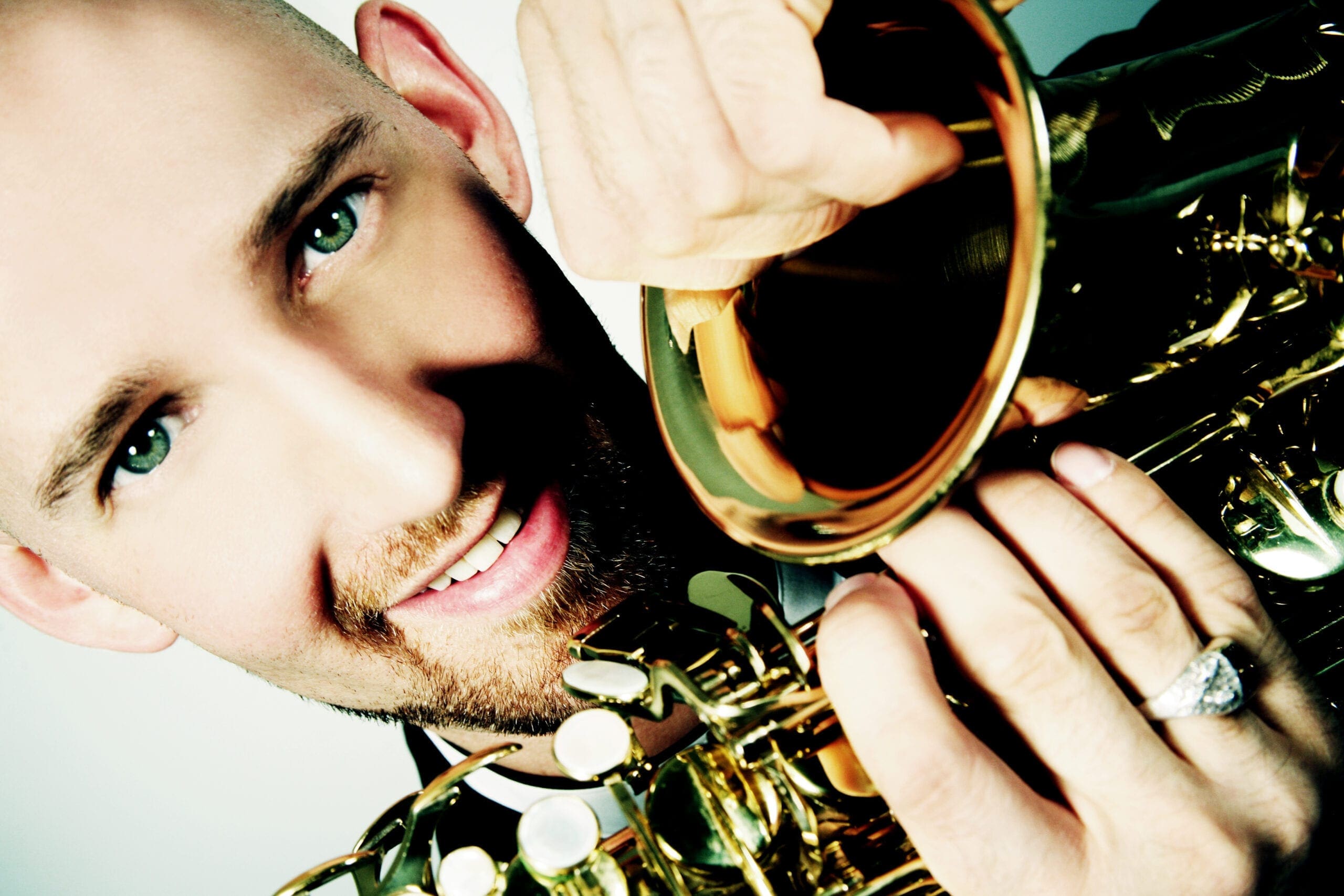 Artist's Favorite Rousseau Mouthpieces
Biography:
American Artist and Professor of Saxophone
Patrick Jones has performed as a soloist, recitalist, and chamber musician around the world. He is an active performer, educator and clinician. Jones currently teaches saxophone at the University of Idaho. Other faculty appointments include Edinboro University, University of Iowa, Allegheny Summer Music Festival and International Youth Festival.
Dr. Jones has conducted clinics and master classes at both the secondary and collegiate levels around the world. With nearly twenty years of teaching experience, Jones has publications ranging from The Instrumentalist magazine to BandDirector.com.
Jones is actively involved with commissioning and premiering new works for saxophone. He has presented a number of world premieres with orchestras and small ensembles as a soloist. Premieres and commissions or commissioning projects include three-time Grammy nominated composer Miguel del Aguila, Academy-award winning composer David Gompper, Guggenheim Fellowship recipient David Stock, Grammy-award winning composer Libby Larson, Ruby Fulton, David Heuser, Faye-Ellen Silverman and Steven Simpson. Jones has also presented similar world premieres at a number of other conferences including World Saxophone Conferences in France, Slovenia, Montreal and Minnesota, International Saxophone Symposiums in Washington D.C., S.E.A.M.U.S Convention in Iowa, ElectroAcoustical Mini Festival in Washington, North American Saxophone Alliance Biennial Conferences in Arizona, Cincinnati, Illinois, South Carolina, Pennsylvania, Minnesota, Indiana and New York.
Jones has appeared with internationally celebrated artists and ensembles throughout his career. As a featured soloist he has performed with the Grammy award-winning ensemble Imani Winds, Zagreb Saxophone Quartet, Erie Philharmonic under the batons of Victor Yampolsky, Hugh Keelan, Daniel Meyer, Erie Chamber Orchestra and the Edinboro Chamber Ensemble. Other performances include the Saint Paul Chamber Orchestra/Ute Lemper under the baton of Andreas Delfs with broadcasts on Performance Today, NPR's St. Paul Sunday and WCLV, home of the Cleveland Orchestra. His solo recording "La Souplesse", includes music for saxophone and piano with introductory notes by Richard Ingham.
The Westwind Duo, a recent chamber group formed with Vanessa Sielert at the University of Idaho, focuses on commissioning notable composers to write for two saxophones. Together, Sielert/Jones share music with the community at large while adding to the current list of repertoire for this combination.
Patrick Jones received his Doctor of Musical Arts in Saxophone at the University of Minnesota. His teachers include Eugene Rousseau (University of Minnesota/Indiana University), David Baker (Indiana University), Ramon Ricker (Eastman School of Music) and Robert Miller (University of Idaho).
Patrick Jones is a Rousseau Mouthpiece Artist and Yamaha Performing Artist.